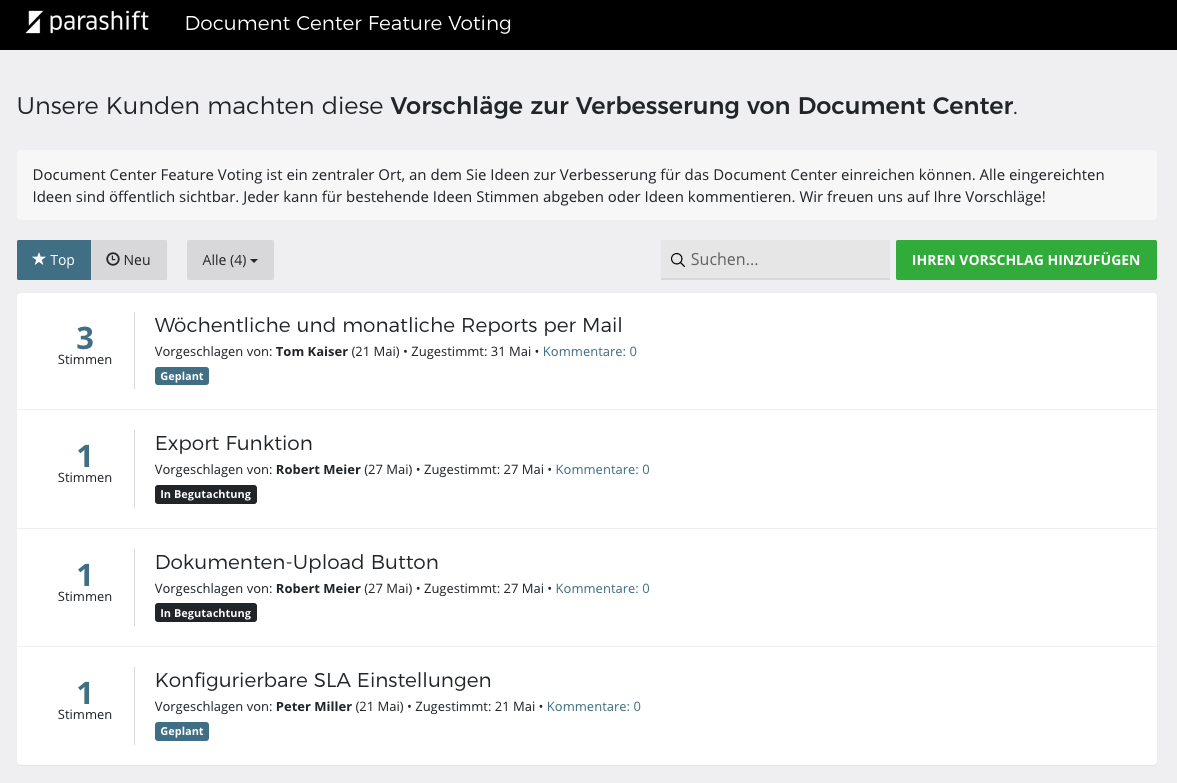 We like to keep things as simple as possible. The easier a business process can be mapped, the fewer resources it requires. The fewer resources a process requires, the more success can it generate.
With this focus, we not only identify potential for digital transformation, we also live this direction in everything we do. That's why one of our favorite phrases is: As simple as possible, as much as necessary.
The same principle is followed by the further development of our products, which we build exclusively for your success. Because your success is automatically always our success. In order to keep the distances here as short as possible, we welcome your ideas and requests for further product features directly in our new Product Feature Voting Platform: https://ideas.parashift.io/
In this way, you can request on point new functions in our products that supports you in optimizing your process chain in the best possible way. In addition, it is possible for you to vote for already existing feature requests and therefore actively increase the priority for the implementation of proposed features.
We receive your feedback as directly and compactly as possible, can focus our roadmaps even more on the further development of the Parashift products in your interests and concentrate on what we do the best:
Get documents done.